Sample Menu
Our menu changes with the seasons and what is available locally but here is a sample of some of the things we regularly serve. We strongly advise you to reserve a table in advance.
Starters
Homemade Northumbrian Vegetable Broth
Ham Hock Terrine
Garlic and Chilli Prawns
Sautéed Garlic Mushrooms & Toasted Sourdough
Mini Courgette and Feta Open Lasagne
Pesto Dressed Gnocchi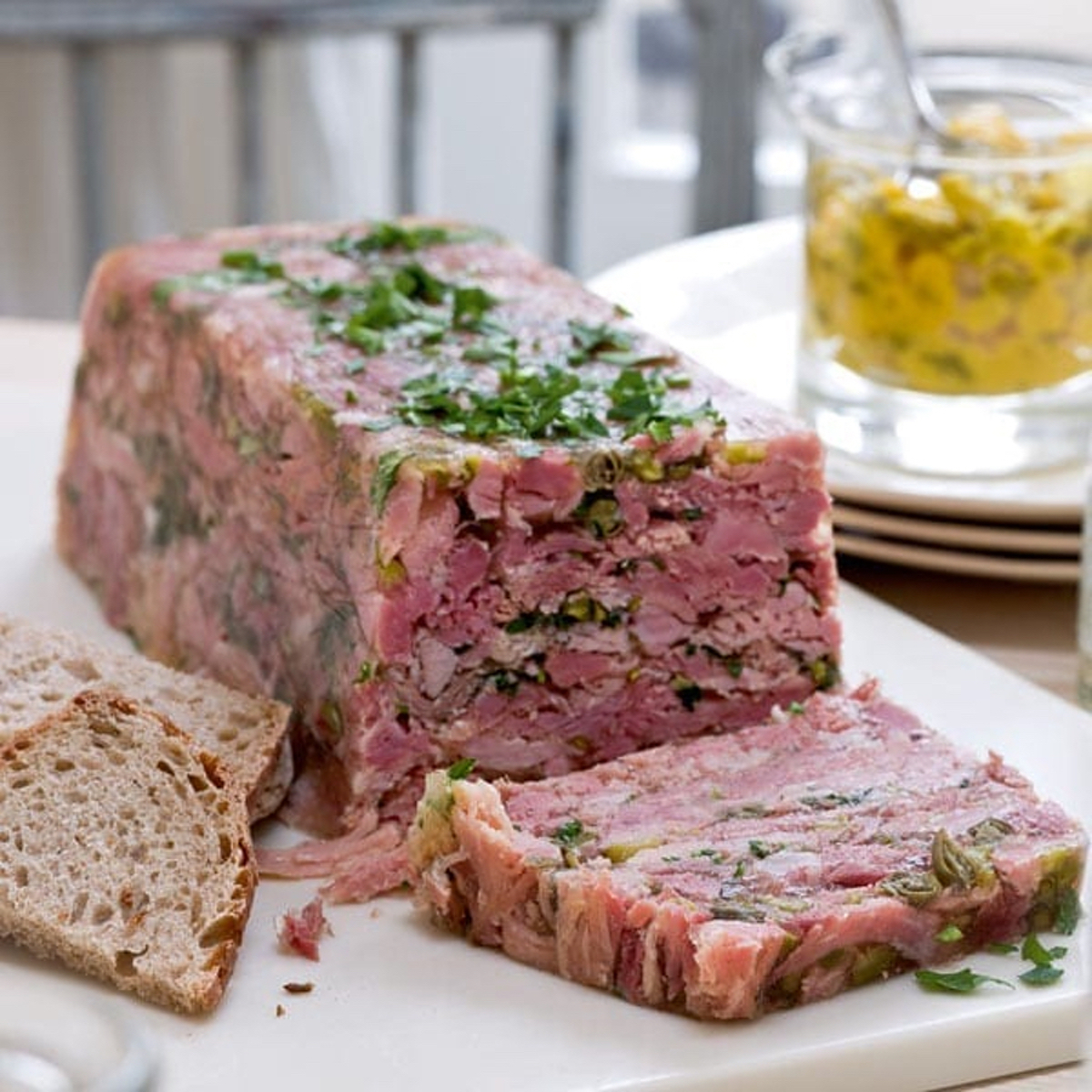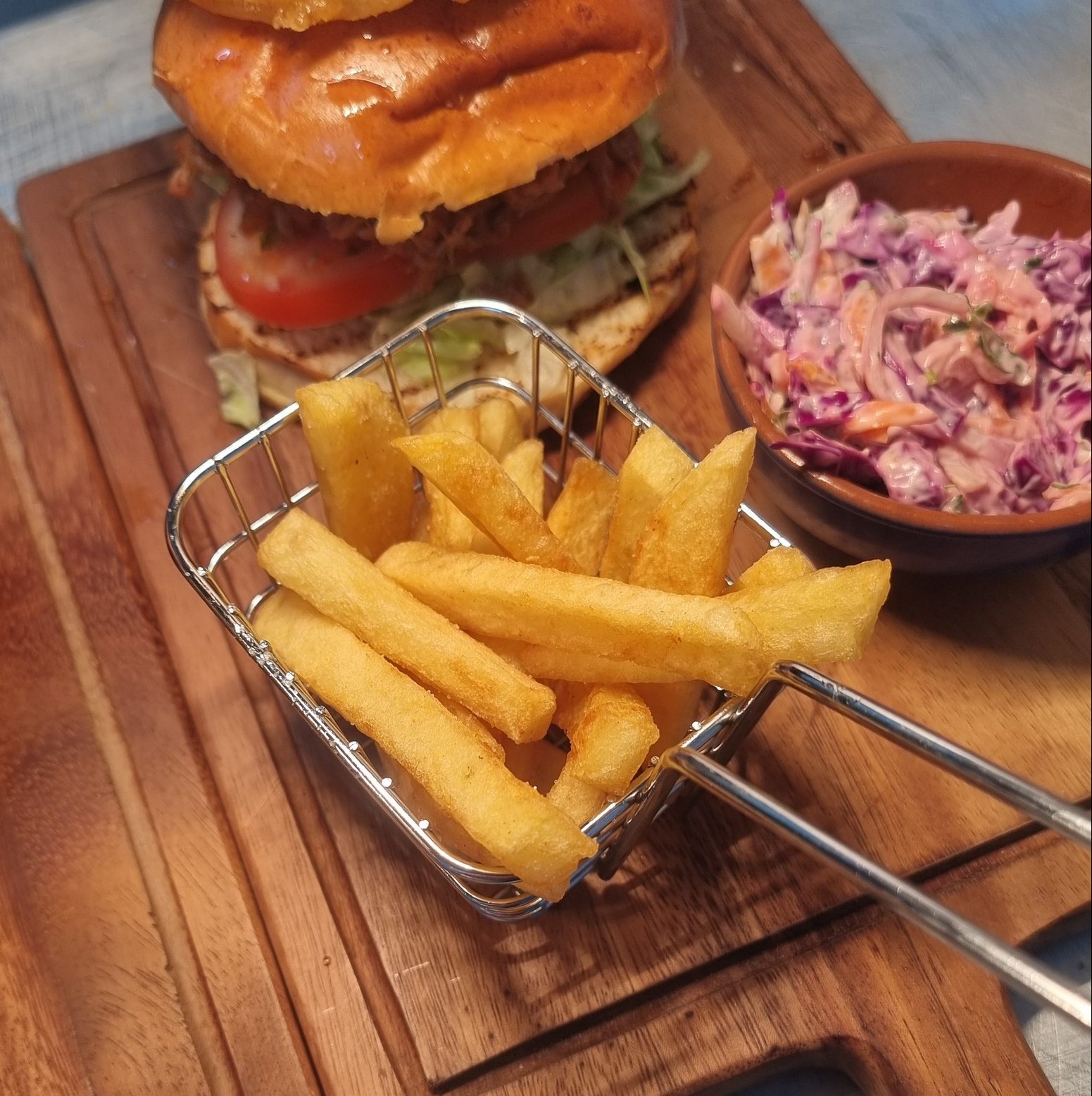 The Burger Menu
The Gun Burger
Fully Loaded Gun Burger
Flaming Gun Burger
The Meatless Gun Burger
The Grill Menu
8oz Sirloin SteaK
16oz T Bone Steak
16oz Tomahawk
The Gun Mixed Grill
(includes Rump Steak, Gammon, Chicken Breast, Nortumbrian Sausages, Black Pudding, Grill Garnish, Onion Rings, Proper Chips, Fried Egg & Garden Peas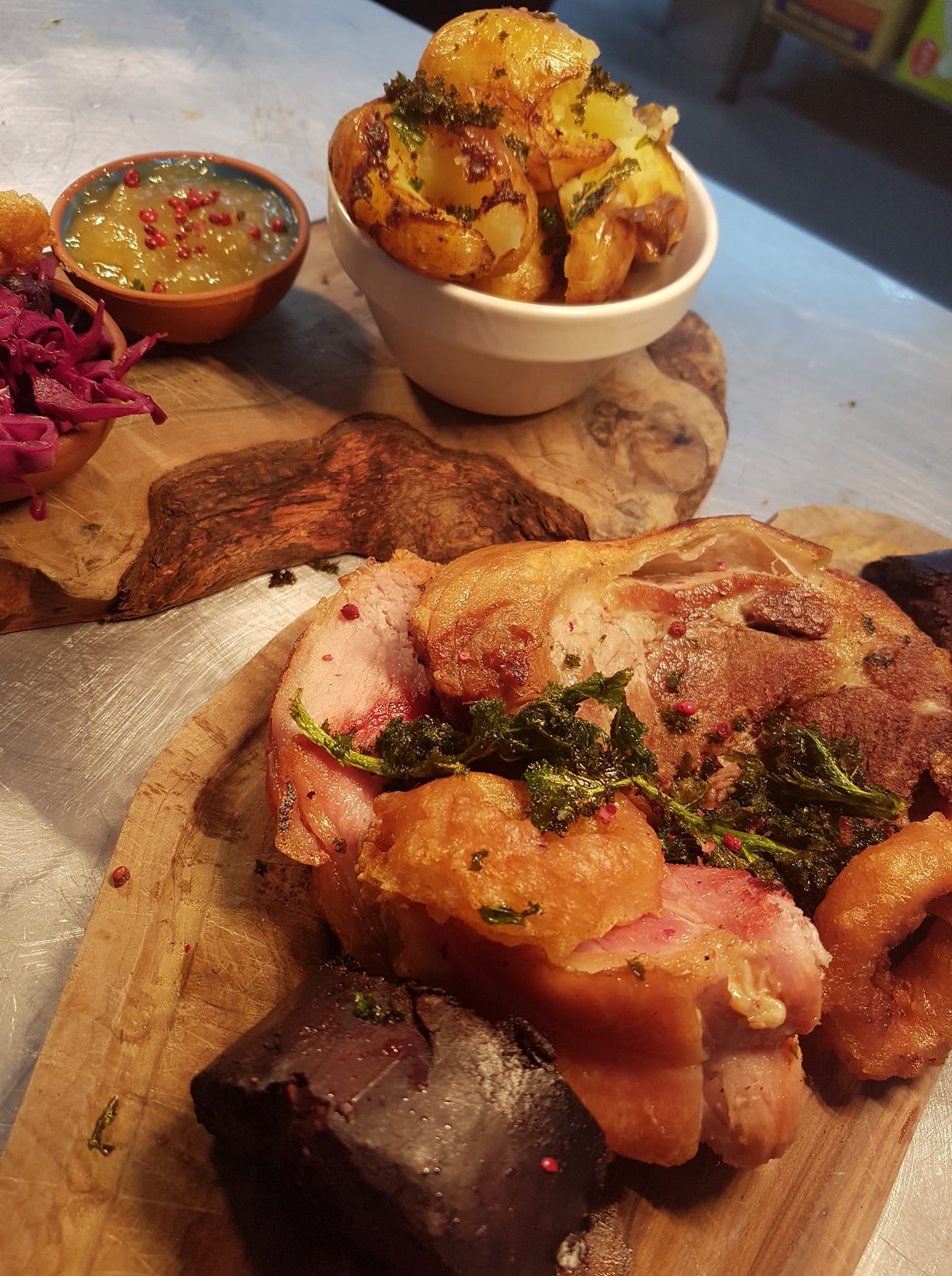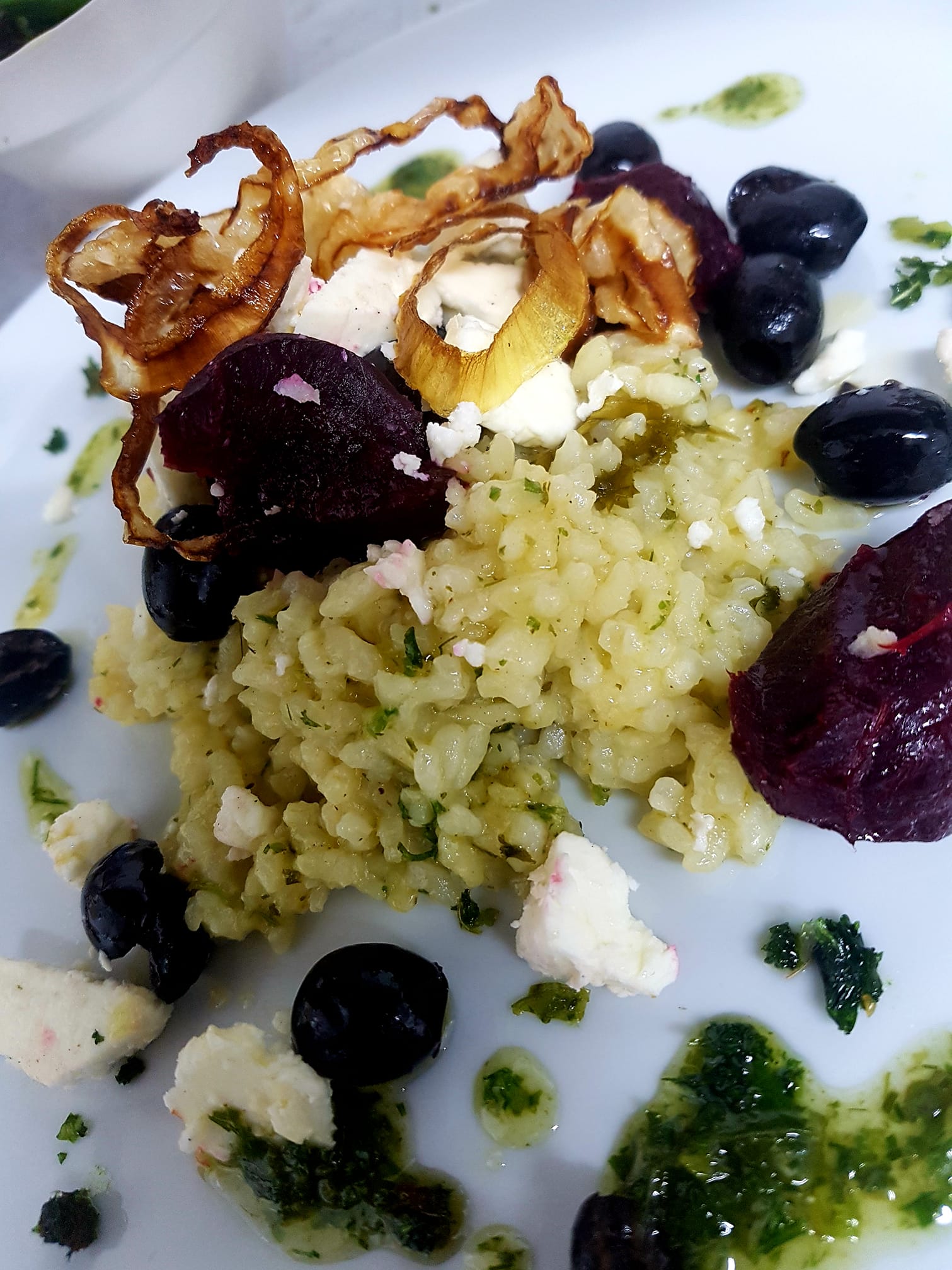 Vegan/Vegetarian
Courgette and Feta Lasagne
Stuffed Bell Pepper, Crispy Kale & Balsamic Tomatoes
Quinoa & Butternut Squash Chilli
Vegan Lasagne, Winter Salad & Proper Chips
The Gun Coffee Shop
The Gun Coffee Shop is open from 9:30am Monday to Saturday, serving a selection of teas, coffees and fresh homemade scones, cakes & pastries.
The Gun Quiz Night
Thursday night is Quiz Night at The Gun.  Starting at 8pm each week, this has proven to be very popular so call 01434 270500 now to book your team in.